COVID-19 Update – Yes we are open. Our rooms and processes have been modified to ensure your safety. Please click here to learn more.
Elbow Fracture Fixation
What is Elbow Fracture Fixation?
Fractures of the bones that make up the elbow joint may require surgery to repair them if the fracture fragments are blocking elbow movement, or if their position greatly increases the chances of developing elbow arthritis sometime later. In addition, some fractures can occur in the setting of an elbow dislocation and these may need to be repaired if the elbow is still unstable. 
Elbow fractures are usually repaired using a combination of surgical plates and screws. In cases where there has been severe damage to the joint surfaces, it may be better to perform a joint replacement procedure such as radial head replacement, elbow hemiarthroplasty or total elbow arthroplasty.
After Elbow Fracture Fixation Surgery
The goal of elbow fracture fixation surgery is to allow you to move your elbow as soon as possible after the operation. Doing so will help to minimise permanent loss of elbow movement which can occur after elbow fractures. It is important that this post-operative rehabilitation is supervised by an experienced physiotherapist, to prevent you from over-exercising and potentially damaging the elbow fixation before the bone has fully healed. 
For more information on elbow fracture fixation, we recommend contacting our surgeons for an initial consultation. 
Surgeons that perform this procedure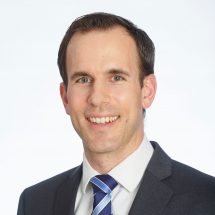 Mr Harry Clitherow
Orthopaedic Surgeon
Find out more
Mr Brendan Soo
Orthopaedic Surgeon
Find out more