COVID-19 Update – Yes we are open. Our rooms and processes have been modified to ensure your safety. Please click here to learn more.
Distal Biceps Tendon Repair
What is Distal Biceps Tendon Repair?
Distal biceps tendon repair involves a small cut just below the elbow. The torn distal biceps tendon is identified and repaired back to its normal attachment site on the radius bone.
If the tear has been present for some time or is severely retracted then it may not be possible to bring the tendon end back to the radius bone. In this situation, a tendon reconstruction procedure may be required. This is where a donor's tendon is woven into the remains of the original biceps tendon and then the other end is repaired to the radius bone. This donor tendon can be from your own hamstring tendon (autograft) or it may be a donated tendon from the tissue bank (allograft).
After Distal Biceps Tendon Repair Surgery
After a successful distal biceps repair, a patient can expect to have normal or near normal strength and endurance of elbow rotation and flexion. Similar results can be expected from most reconstructions, depending on how retracted the muscle was at the time of the surgery. 
For more information on distal biceps tendon repair, we recommend contacting our surgeons for an initial consultation. 
Surgeons that perform this procedure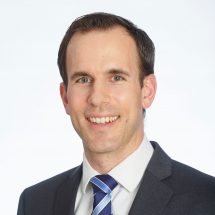 Mr Harry Clitherow
Orthopaedic Surgeon
Find out more
Mr Brendan Soo
Orthopaedic Surgeon
Find out more