COVID-19 Update – Yes we are open. Our rooms and processes have been modified to ensure your safety. Please click here to learn more.
Carpal Tunnel Release
What is Carpal Tunnel Release?
This is an operation to divide the thick ligament in the palm that compresses the median nerve. It is used to treat carpal tunnel syndrome. 
The operation involves a cut in the palm approximately 3cm long. The ligament is divided and the nerve is inspected. 
After Carpal Tunnel Release Surgery
It is a short operation and patients usually go home on the same day. 
Patients typically notice that their nighttime symptoms are instantly improved after a carpal tunnel release. Other symptoms, such as numbness in the fingers can take longer to improve. 
For more information on carpal tunnel release, we recommend contacting our surgeons for an initial consultation. 
Surgeons that perform this procedure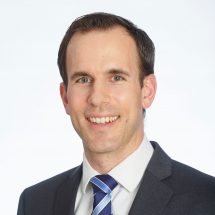 Mr Harry Clitherow
Orthopaedic Surgeon
Find out more
Mr Brendan Soo
Orthopaedic Surgeon
Find out more